When it comes to golf shoes that combine speed, style, and exceptional performance, the Puma GS Fast Golf Shoes take the lead. With their innovative design, cutting-edge technology, and commitment to comfort, these shoes are a game-changer for golfers seeking an edge on the course. Let's dive into a comprehensive review that highlights the key features, personal experience, and why the Puma GS Fast Golf Shoes deserve your attention.
Lightweight Design for Effortless Agility
The Puma GS Fast Golf Shoes are a true game-changer when it comes to lightweight design. From the moment I slipped them on, I could immediately feel the difference in weight compared to other golf shoes I've worn in the past. This reduction in weight translates to enhanced agility and effortless movement on the course, giving me a distinct advantage.
With each step, I experienced a newfound sense of freedom and responsiveness. The shoes seemed to propel me forward, allowing for quick and fluid transitions between shots. Whether it was pivoting during my swing or navigating tricky terrain, the lightweight design of the Puma GS Fast Golf Shoes allowed me to maintain optimal balance and control.
What impressed me the most about the shoes' lightweight construction was how it reduced fatigue during long rounds. I no longer felt the burden of heavy footwear weighing me down, enabling me to stay focused and maintain consistent energy levels throughout the entire game. The lightweight profile of these shoes truly redefines the golfing experience.
Unmatched Comfort for Endless Rounds
Comfort is a non-negotiable factor when it comes to golf shoes, and the Puma GS Fast Golf Shoes deliver in spades. The moment I stepped onto the course, I could feel the plush cushioning of the insoles cradling my feet, providing a luxurious feel from heel to toe. The designers at Puma have clearly gone above and beyond to ensure that golfers experience maximum comfort throughout their rounds.
The advanced cushioning system embedded within the shoes offers responsive support, adapting to the unique contours of my feet with each step. This not only prevented discomfort and soreness but also provided an added layer of shock absorption during the impact of my swings. Whether I was walking long distances or spending extended hours on the greens, the Puma GS Fast Golf Shoes kept my feet feeling refreshed and ready for the next shot.
Moreover, the interior lining of the shoes felt soft and plush against my skin, eliminating any potential irritation or rubbing. Puma has paid meticulous attention to detail in creating a comfortable environment for the feet, ensuring that golfers can focus solely on their game without any distractions. With the unmatched comfort of the Puma GS Fast Golf Shoes, I could truly enjoy endless rounds without compromise.
The Puma GS Fast Golf Shoes boast an impressive traction system that delivers unparalleled grip on the golf course. I was immediately impressed by the shoe's ability to provide a firm and stable foundation during my swings, allowing me to generate maximum power and control. The shoes' traction excelled even on wet or slippery surfaces, instilling confidence in my footing and reducing the risk of any slips or slides.
The multidirectional traction pattern incorporated into the outsole of the Puma GS Fast Golf Shoes ensures that every step I took was supported by a strong grip. This not only enhanced my stability during the swing but also facilitated smooth transitions between shots, as I never had to worry about losing traction and compromising my balance.
What impressed me further was how the traction system of these shoes adapted to various terrains. Whether I was playing on firm fairways, thick rough, or even challenging bunkers, the Puma GS Fast Golf Shoes provided consistent grip and traction, allowing me to confidently execute my shots. The shoes truly excelled in delivering optimal grip, ensuring that I could focus on my game without any concerns about foot slippage.
Sleek Design: Aesthetics on the Fairways
FootJoy's commitment to style is evident in the design of the Fuel Sport Golf Shoes. The sleek and modern aesthetics make a statement on the course. The combination of athletic-inspired details, subtle branding, and a variety of color options adds a touch of sophistication to my golfing attire. The Fuel Sport Golf Shoes effortlessly blend fashion and functionality, allowing me to look and feel my best as I play. Elevate your style game with these eye-catching golf shoes.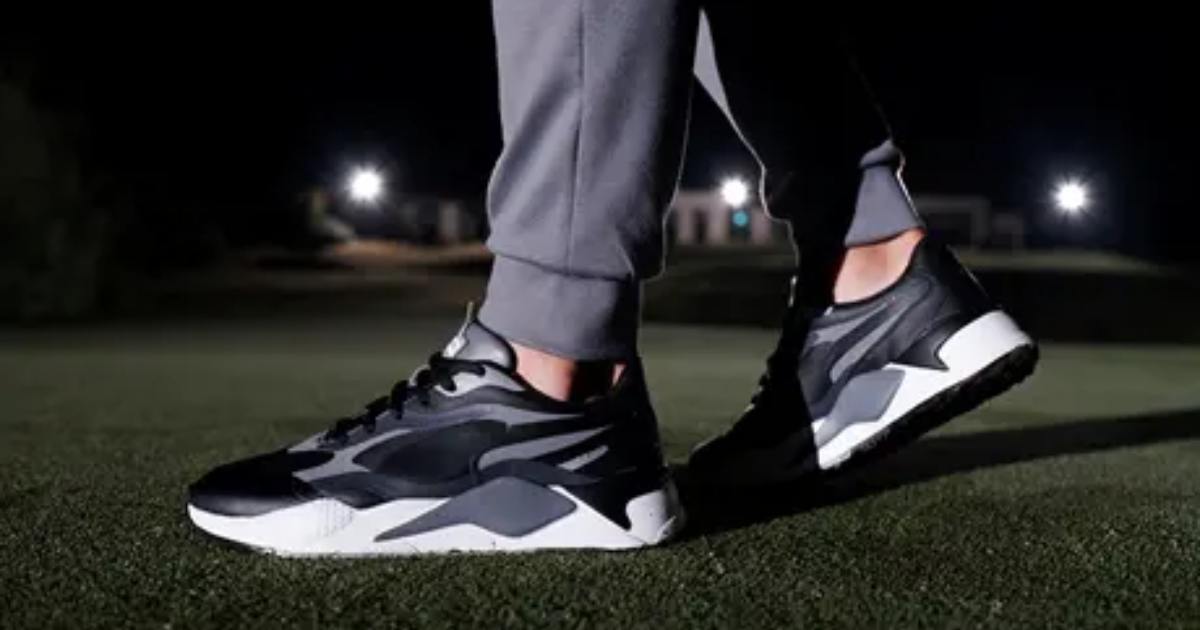 Stylish Design that Turns Heads
Puma has long been recognized for its commitment to merging performance with style, and the GS Fast Golf Shoes exemplify this philosophy. The sleek, athletic silhouette of the shoes immediately caught my eye, exuding a sense of modernity and sophistication. The bold color options available added a touch of personality and flair, allowing me to express my individual style on the course.
What sets the Puma GS Fast Golf Shoes apart in terms of design is their ability to strike the perfect balance between fashion-forward aesthetics and golf-specific functionality. These shoes not only look great but also incorporate practical features that cater to the unique demands of the sport. Puma has managed to create a visually appealing shoe that doesn't compromise on performance.
I found that wearing the Puma GS Fast Golf Shoes not only enhanced my confidence but also drew positive attention from fellow golfers. The stylish design became a conversation starter, with others inquiring about the brand and where they could get their hands on a pair. Puma has truly elevated the fashion game in the golfing world, ensuring that golfers can make a statement with their footwear while excelling on the course.
Durable Construction for Long-lasting Performance
Durability is a crucial aspect to consider when investing in golf shoes, and the Puma GS Fast Golf Shoes exceeded my expectations in this regard. The high-quality materials and meticulous craftsmanship employed in their construction ensure that these shoes can withstand the rigors of the golf course, season after season.
I found the shoes to be highly resistant to wear and tear, even after extensive use in various weather conditions. The robust materials used in the upper portion of the shoes effectively protected against scuffs, scratches, and abrasions, maintaining their pristine appearance over time. The outsole exhibited excellent durability, showing minimal signs of wear despite countless swings and walks on different surfaces.
Puma's attention to detail in the construction of the GS Fast Golf Shoes is evident in the reinforcement of high-stress areas such as the toe box and heel. These strategic reinforcements not only enhance the shoes' durability but also provide added support and stability during the swing. I felt confident that the shoes would maintain their performance and structural integrity, allowing me to enjoy their benefits for many rounds to come.
Commonly Asked Questions - And Their Answers
    1. Do Puma GS Fast Golf Shoes run true to size?
Puma GS Fast Golf Shoes are generally known to run true to size. However, it's important to note that individual fit preferences can vary. To ensure the most accurate fit, it is recommended to refer to the specific sizing guide provided by Puma or consult customer reviews for additional insights from users who have purchased the shoes.
In some cases, customers may have different foot shapes or sizes, which can influence how the shoes fit. If you have particularly narrow or wide feet, it might be beneficial to consider trying on the shoes or opting for a different width option if available.
It's always a good practice to consider customer feedback and reviews to get a sense of how the shoes fit and whether adjustments need to be made when selecting your size.
    2. Are the Puma GS Fast Golf Shoes waterproof?
Yes, the Puma GS Fast Golf Shoes are 100% waterproof. These shoes are designed to provide reliable protection against moisture, keeping your feet dry even in wet and rainy conditions on the golf course. The waterproof construction ensures that water does not penetrate the shoe, allowing you to play comfortably without worrying about your feet getting wet.
The waterproof feature of the Puma GS Fast Golf Shoes is particularly beneficial for golfers who frequently play in areas with high humidity, rainy climates, or early morning dew. With these shoes, you can confidently focus on your game without discomfort or distractions caused by wet feet.
    3. Are The Puma GS Fast Golf Shoes worth it?
Determining the worth of the Puma GS Fast Golf Shoes boils down to personal factors and preferences. These shoes offer potential value with their performance-enhancing features like lightweight construction, optimal grip, and responsive cushioning. The waterproof capability ensures comfort in wet conditions, while the brand's reputation for quality suggests durability. Additionally, the stylish design adds aesthetic appeal. However, considering the price and individual budget is crucial when evaluating the overall value. Ultimately, trying on the shoes, reading reviews, and considering your specific needs will help determine if the Puma GS Fast Golf Shoes are worth the investment for you.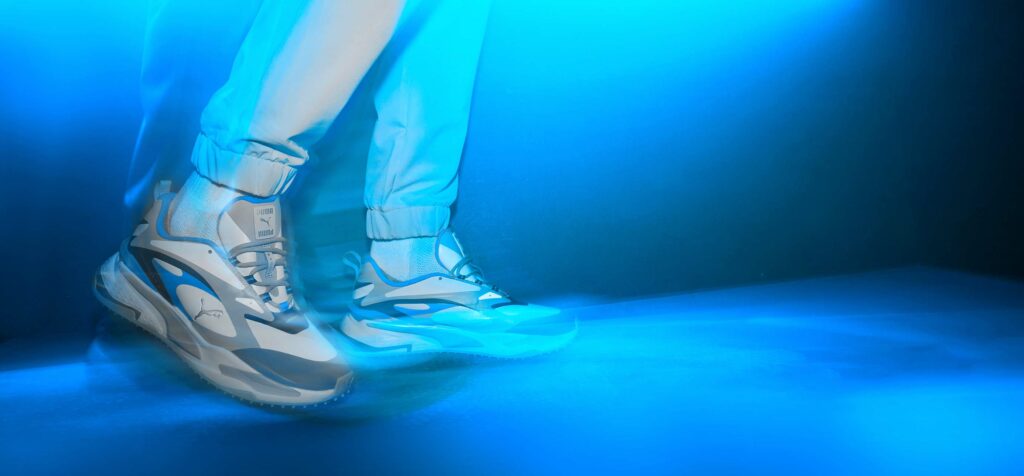 Testimony 1:
David Anderson (Handicap: 8): "I recently purchased the Puma GS Fast Golf Shoes, and I couldn't be happier with my choice. The lightweight design allows me to move effortlessly on the course, enhancing my agility and swing. The waterproof feature is a game-changer, keeping my feet dry even during unpredictable weather conditions. The durability of these shoes is impressive, and they have quickly become my go-to footwear for every golf round. Highly recommended for golfers looking for comfort, style, and performance."
Testimony 2:
Michelle Roberts (Handicap: 12): "The Puma GS Fast Golf Shoes have truly exceeded my expectations. The superior grip and stability they provide give me the confidence to execute each shot with precision. The responsive cushioning makes walking the course a breeze, and the sleek design adds a touch of modern flair. These shoes are a perfect combination of comfort and performance, and I wouldn't hesitate to recommend them to any golfer serious about improving their game."
Testimony 3:
Brian Thompson (Handicap: 4): "I can't say enough good about the Puma GS Fast Golf Shoes. Not only are they incredibly stylish, but the level of comfort they offer is unmatched. The lightweight feel and excellent traction make me feel like I'm floating on the fairways. I also love the fact that they are waterproof, as I can play confidently in any weather condition. These shoes have transformed my golfing experience, and I'm amazed by their durability. Puma has truly delivered a winner with the GS Fast Golf Shoes!"
Emily Johnson
@GolfLoverEmily
Just tried out the Puma GS Fast Golf Shoes, and I'm in love! The lightweight design makes me feel agile on the course, while the waterproof feature keeps my feet dry during those unexpected showers. The sleek and modern style is a bonus! Highly recommend these for golfers who want both performance and fashion. #PumaGSFast #GolfEssentials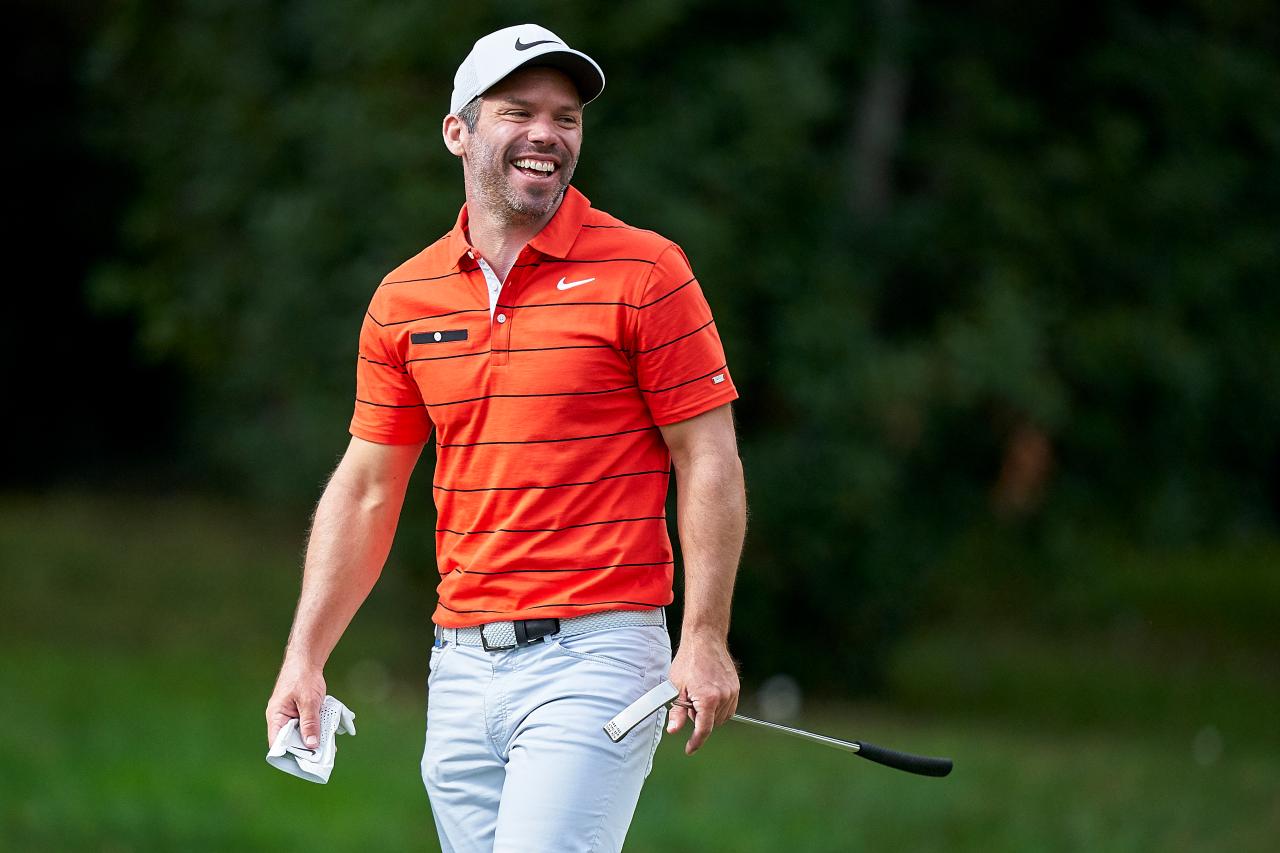 Alex Baker
@SwingMasterAlex
The Puma GS Fast Golf Shoes are a game-changer! The excellent grip and stability they provide have significantly improved my swing. The cushioning is so comfortable, and I feel like I'm walking on air. These shoes are perfect for serious golfers looking to up their game. #PumaGolf #GolfShoes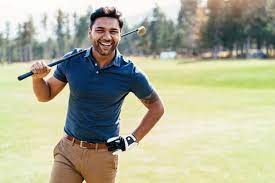 Jack Brennan
@FairwayBoss98
The Puma GS Fast Golf Shoes are a hole-in-one! The lightweight construction enhances my agility, and the waterproof feature keeps my feet dry, even in wet conditions. The stylish design is a real winner on the course. Highly recommend these shoes to fellow golfers. #PumaGSFast #GolfStyle"
In conclusion, the Puma GS Fast Golf Shoes are a remarkable blend of speed, style, and overall performance. The lightweight design enhances agility and movement, while the unmatched comfort ensures fatigue-free rounds. The dynamic traction system provides optimal grip in all conditions, while the stylish design turns heads on and off the course. With their durable construction, these shoes are built to last and deliver long-lasting performance.
For golfers seeking an edge in their game, the Puma GS Fast Golf Shoes are a clear choice. Step into the world of speed, comfort, and style with these exceptional shoes. Elevate your golfing experience, unleash your potential, and make a lasting impression on the fairways with the Puma GS Fast Golf Shoes. Experience golfing excellence like never before and redefine your game.
(Visited 44 times, 2 visits today)