Nick Lachey is Washed Up: Let Us Count the Ways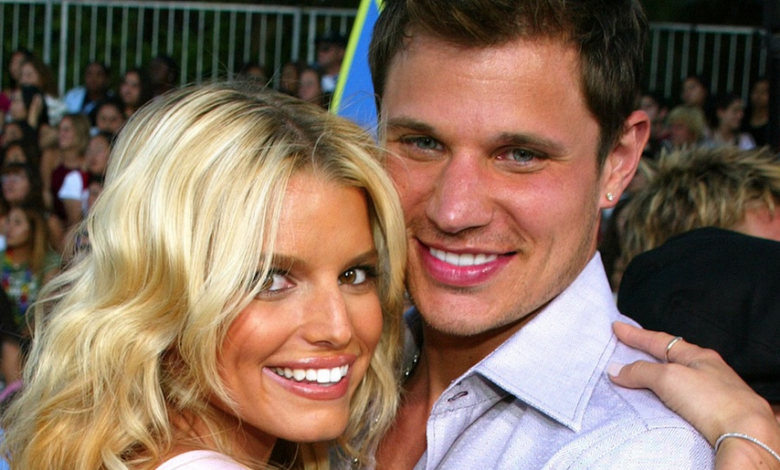 #3: No One Cared About Lachey After He Divorced Jessica Simpson
Nick Lachey and Jessica Simpson were some of the earliest converts to celeb-driven reality TV. The couple became the Barbie and Ken dolls of 1990s pop music, publicly falling in love and selling their story to MTV.  Even the show's success wasn't so much caused by Lachey as it was Simpson's vow of chastity. The two milked her virginity enough to parlay it into a publicly televised wedding and a post-nuptials TV show called, Newlyweds: Nick & Jessica.
Post-virginity, Simpson still got all the headlines for being a stereotypical Dumb Blonde. In their obituaries, both Lachey and Simpson will be best remembered for the moment when Simpson turned to the camera and questioned whether "Chicken of the Sea" was chicken or tuna. After that event, fans watched the show mainly to see what dumb thing Simpson would say next.
The marriage lasted just three years, and the couple divorced in 2005. However, few people noticed the extreme disparity in the couple's net worth at the time of the divorce. Simpson was a much bigger star, with about $35 million in assets at the time. Lachey's solo album didn't chart well, nor did it lead to the kind of international tours that is where pop stars make their real money. As a result, Lachey was only worth $5 million when he divorced Simpson.
But Nick didn't walk away without taking a percentage of his higher-paid spouse's earnings. Lachey got a nice divorce settlement, which prompted Simpson to call their marriage her "biggest money mistake." Ouch.
The biggest plot twist of all was when the former Dumb Blonde became a mega-success in the business world. That's right, the person who was confused by Chicken of the Sea went on to create a billion-dollar retail business in clothing and accessories! So many people at Walmart buy her clothes that her net worth has risen to about $150 million.
Nick Lachey eventually remarried, but he had no way of earning that kind of money after the divorce.