Tim Tebow is a philanthropist, tv broadcaster and professional football player who played for the Florida Gators in college and various NFL teams over his 11-year career.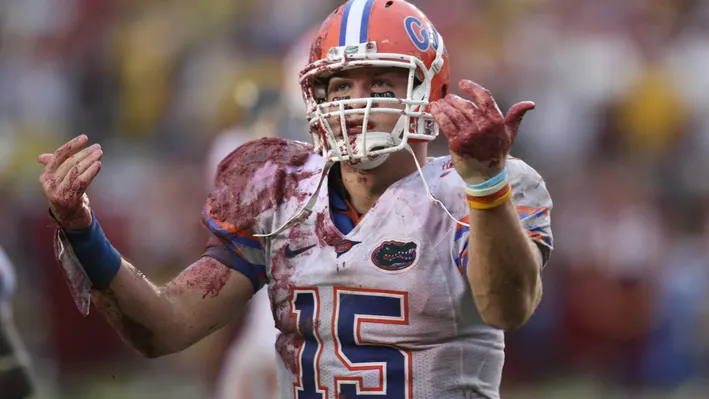 Tim Tebow was born in the Philippines on August 14, 1987. He grew up a Baptist missionary and his mission was to spread Christian faith and conduct charitable activities in the Philippines where he was exposed to poverty at a young age. His upbringing and family instilled strong values in him, including his Christian faith and a commitment to helping others. His father, Robert Tebow always emphasized leadership and that helped shape Tim to be a great leader himself. A major life experience that shaped Tim, was his parents' decision to homeschool him so that he could focus on football, his Christian faith and have a flexible schedule. His family later moved to Florida where he excelled in academics and athletics during high school. Another important life experience he had was his time spent leading the Florida Gators to two SEC championships under the guidance of his coach Urban Meyer. During his time in Florida, he also won a Heisman Trophy (MVP).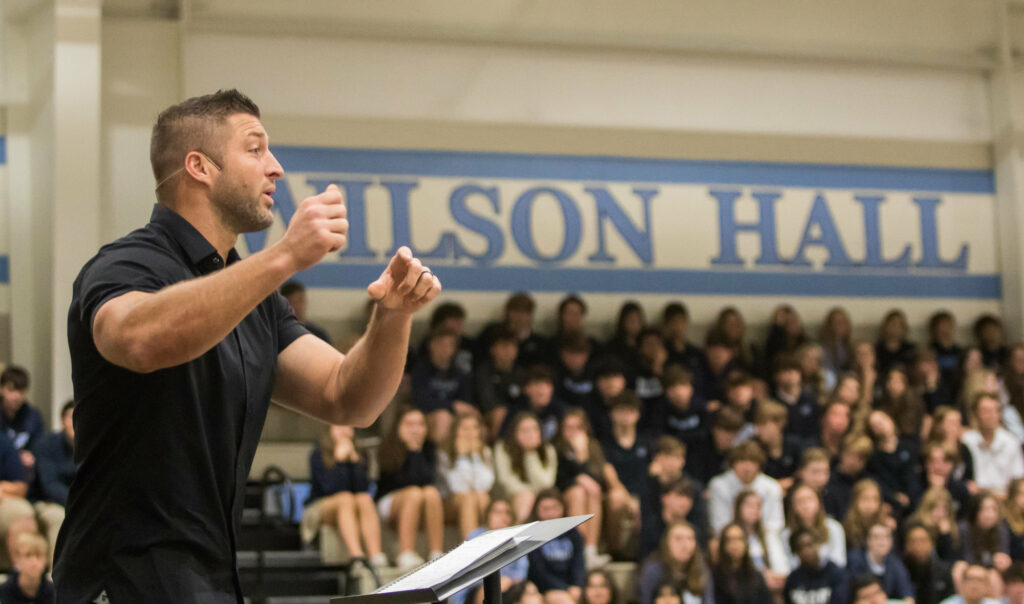 Tim Tebow's leadership roles range from high school, where he excelled in football and was a team captain, to his college career at the University of Florida, where he won the Heisman Trophy. He continued to lead on and off the field in the NFL, notably with the Denver Broncos, where he helped turn around the team's 2011 season. That year he became the starting quarterback late in the season and led many 4th quarter comebacks. He often motivated the team through his impactful speeches which included references to his religion. As a leader off the field, his philanthropic work includes the Tim Tebow Foundation, which is committed to making a difference in the lives of children around the world by hosting events like the "Night To Shine" ,"Timmy's Playground's"and Celebrity Golf Classics to raise money for his charity.  To this day he continues to influence football fans with his broadcasting career.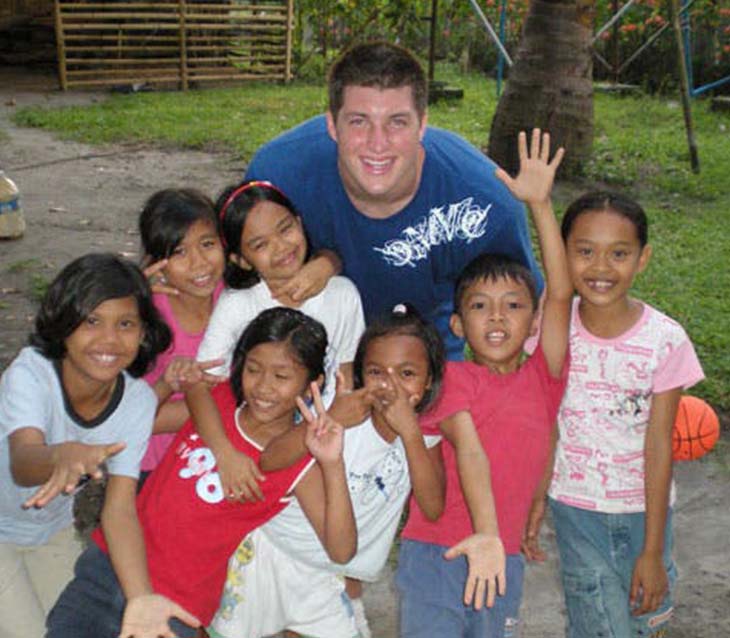 Tim Tebow's leadership style is highly effective and characterized by his strong Christian faith and values. He leads by example, maintaining high moral and ethical standards. Growing up in Christian missionary taught him to put the needs of others before his. This made him a great teammate and leader. This is an example of a servant leadership style.  His determination and unwavering work ethic are key components of his leadership. He never gives up and pushes himself to excel. Like all great leaders Tim practices what he preaches.
Here are some of his leadership styles and examples that have contributed to his success
Servant Leader:
Growing up in Christian missionary taught him to put the needs of others before his and to care for other people's wellbeing. This is a perfect example of a servant leader.
Lead by example:
He never gives up and pushes himself to excel. Like all great leaders Tim practices what he preaches. Therefore being a good example for all of his teammates.
Inspirational:
As a captain, he had to prepare speeches to get his team ready for some of the biggest games of their lives. He also is an inspiration to many with his Tim Tebow Foundation and charitable work that make him someone to look up to.
Values:
Tim maintains high moral and ethical standards, he always tries to do the right thing. Tim is known for not partying and setting a good example. During college his teammates said he never went out once. This makes him someone his teammates can aspire to be like because he has good values and knows what is important.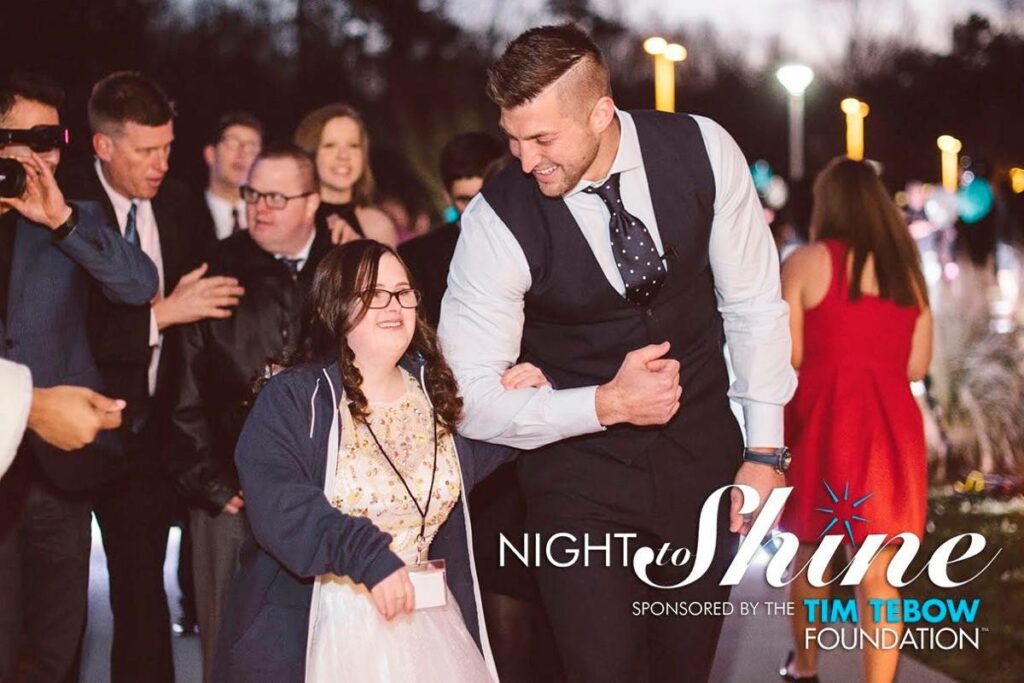 In summary, Tim Tebow's life and career embody the values of faith, determination, and commitment to others. His leadership, both on and off the field, is a testament to the enduring impact of strong principles and a relentless work ethic. Tim Tebow's story serves as an inspiration for those looking to excel in leadership roles and make a positive difference in the world.
Written By Jayden Fuller
(Visited 37 times, 1 visits today)