He was one of the most famous men in the 1980's and his name was synonymous with "bad-ass." We're of course talking about Mr. T, star of film and TV. Born Laurence Tureaud in 1952, he cultivated the image Mr. T while working as a bouncer in the 1970's, later becoming a bodyguard to celebrities like Michael Jackson and Diana Ross. Actor Sylvester Stallone spotted Mr. T in the NBC competition "America's Toughest Bouncer," and approached him to play Clubber Lang in Rocky III. This appearance led him to a starring role on The A-Team as Sergeant Bosco B.A. Baracus, followed by animated series, educational videos, and even playing Santa in the Reagan White House. So what's the actor and wrestler doing now?
Health Issues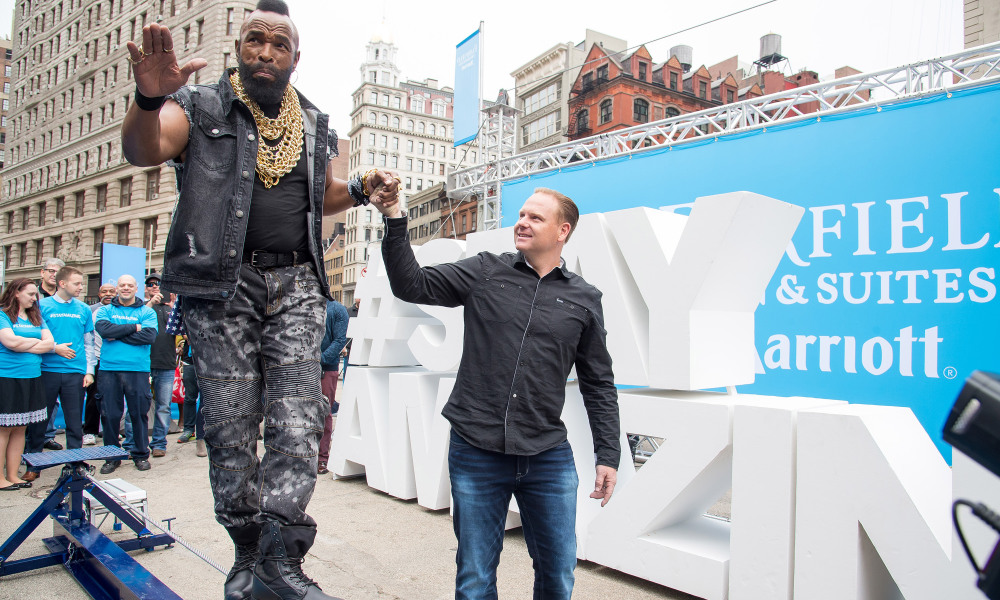 Mr. T was diagnosed with T-cell lymphoma in 1995, forcing him to take a break from acting. Of course, Mr. T is always a fighter, and took to fighting cancer with every bit of strength he had. He even found the name of the cancer interesting, commenting in Coping with Cancer that it was "Personalized cancer." Mr. T was diagnosed with cancer when he noticed a sore after removing one of his trademark earrings, and went to the doctor just for a checkup. His battle was cancer was aggressive, as it came back every 11 months, and he had to undergo multiple rounds of chemo. Mr. T remained resilient however, saying,"I can put up a good fight against cancer, if not beat it!" He'll share his fight in his upcoming book, Cancer Saved My Life: Cancer Ain't for No Wimps, and credits his survival to his faith.
Celebrity Spokesman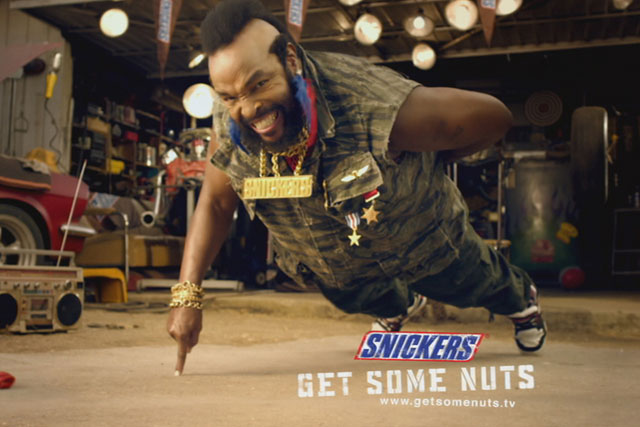 Hawking products has been in Mr. T's resume since day 1 of his showbiz career and he's had several lines of merchandise with his likeness. The spokesman has sold you cheap long distance calling plans, cereal, Snickers, and Fuze iced tea. He's also promoted World of Warcraft, Old Navy and Comcast Cable. He was recently in a Radio Shack "Remember the 80's" commercial alongside other 80's icons and technology, then a Fairfield Inn & Suites campaign. His big personality, loud voice and nostalgic charisma makes him a winning spokesman for many companies, it seems.
Still Merchandising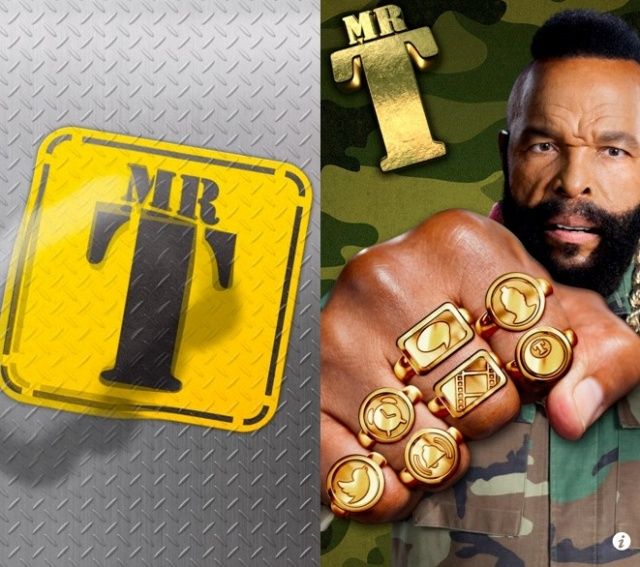 Mr. T is still making money on his fame, and now he's part of the ever-popular app celebrity app world. The Pocket Mr. T includes 2 soundboards with clips recorded by Mr. T, Mr. T-themed ringtones, an alarm clock alert, and the T-booth, where you can decorate yourself like Mr. T. In 2017, his voice was added as one celebrity narrators for directions in the Waze app, which means you can have a GPS say "Turn left, fool!"
Mr. T the Short-Lived Tool Man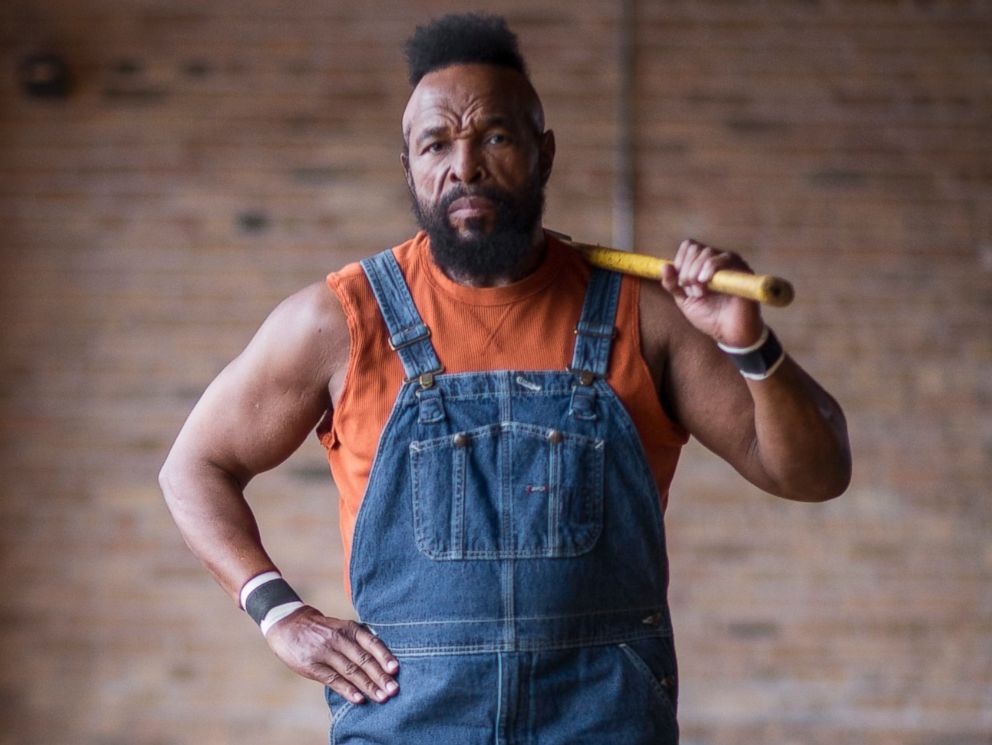 The DIY Network home improvement show starring Mr. T called "I Pity the Tool" was announced in 2015 but aired for a single episode. The premise featured Mr. T and a team of design experts who would arrive at a homeowner's property to perform demolition and building in just three days. We don't have a clue why the show was so short-lived, but the home improvement television market is so crammed with programs that maybe this one got lost in the shuffle. Whatever the cancellation reason, it's certainly an interesting watch to see Mr. T swing around demo tools.
Mr. T Online
Like many nostalgic celebrities, Mr. T is on Twitter, and you can follow him for all of his B.A. thoughts at @MrT. He shares motivational messages, personal messages, career updated, and more. Not only is the celebrity on Twitter, but he also has an official YouTube channel at OfficialMrTVideos. It hasn't been updated for years, but it's still in his Twitter bio. The videos include "Ask Mr. TV" and an appearance he made at a hockey plaza catching a goal.
Dancing with the Stars
Mr. T appeared on ABC's Dancing with the Stars in March 2017. Celebrities on the show compete for money for charity, and Mr. T praised the cast and crew of the show, excited that he was able to celebrate his 65th birthday on DWTS. His partner was Kym Herjavec, a veteran of DWTS, and the two did several memorable numbers. The first performance was a cha-cha-cha set to — what else — the A-Team theme, and the second was a pase doble to "Eye of the Tiger," a call-back to his Rocky days. Sadly, the duo didn't make it past week 4, or they would've wound up on Disney Night. Who wants to see what Disney dance Mr. T would've performed? I know we do!
Other Mr. T TV Gigs
Surprisingly, in 2011, Mr. T hosted a show not many fans in America know — the World's Craziest Fools for the BBC Three. The show featured a collection of crazy moments from around the world with commentary about the "fools," with most clips CCTV footage, plus animated sequences, and Top 5 lists. World's Craziest Fools did well in the ratings, and even hit 848,000 in the overnight ratings by the fifth episode. A second season aired in 2013, but it didn't come back for the third season. Perhaps they just ran out of fools to pity?
Mr. TV Animated
That iconic booming voice has made Mr. T a hot commodity for animation producers, and he's had a career in animation since 1983, the year that his Mister. T animated series premiered. He followed that show was a role as the Jabberwocky the European animated film Alice Through the Looking Glass in 1987. The Terrible Thunderlizards featured Mr. T as an animated T-Rex named Mr. T-Rex and he even said the same A-Team catchphrases on the show. He also lent his voice to Cartoon Network's Johnny Bravo and The Simpsons, playing himself on both shows. His biggest animation role to date was the 2009 animated feature Cloudy with a Chance of Meatballs, where he played Earl Devereaux, a buff town cop who's overly concerned with the safety of his son.
Mr. T in the Ring
In 1985, Mr. T took a page from his Rocky III persona and jumped into the ring to wrestle as Hulk Hogan's tag-team partner in the WWF's WrestleMania, a event they won. After his victory on WrestleMania, Mr. T was named "WWF Boxer" and was featured in several matches throughout the years. One of the most memorable matches was when wrestled against Rowdy Roddy Piper in WrestleMania 2, and Piper bodyslammed Mr. T — the move led to Disqualification for Piper. Mr. T. was a special guest referee and enforcer in the 1980's, then appeared in World Class Championship Wrestling, followed by a stint as a referee in a Hogan-Ric Flair match. Mr. T's wild wrestling career led to his induction into the WWE Hall of Fame, and the induction ceremony featured a reunion with the body-slamming Piper.