The JBL Flip 6 is the latest addition to the popular Flip series of portable Bluetooth speakers. Known for their impressive sound quality and portability, JBL speakers have gained a loyal following among music enthusiasts. In this review, we will explore the features, performance, and overall value of the JBL Flip 6.
The JBL Flip 6 features a sleek and compact design that is both modern and stylish. It has a cylindrical shape with a fabric-covered exterior, giving it a premium look and feel. The speaker is available in various vibrant colors to suit different preferences. The build quality is excellent, with durable materials that can withstand the rigors of outdoor use.
When it comes to sound performance, the JBL Flip 6 delivers impressive audio quality. It features dual 40mm drivers that produce clear and detailed sound across all frequencies. The bass response is deep and punchy, adding depth and richness to the music. The speaker can get loud without distortion, making it suitable for both indoor and outdoor settings.
The Flip 6 comes with a built-in rechargeable battery that offers up to 12 hours of playtime. This is a significant improvement compared to its predecessor, ensuring that you can enjoy your favorite music for extended periods without worrying about running out of battery. The battery life may vary depending on the volume level and usage.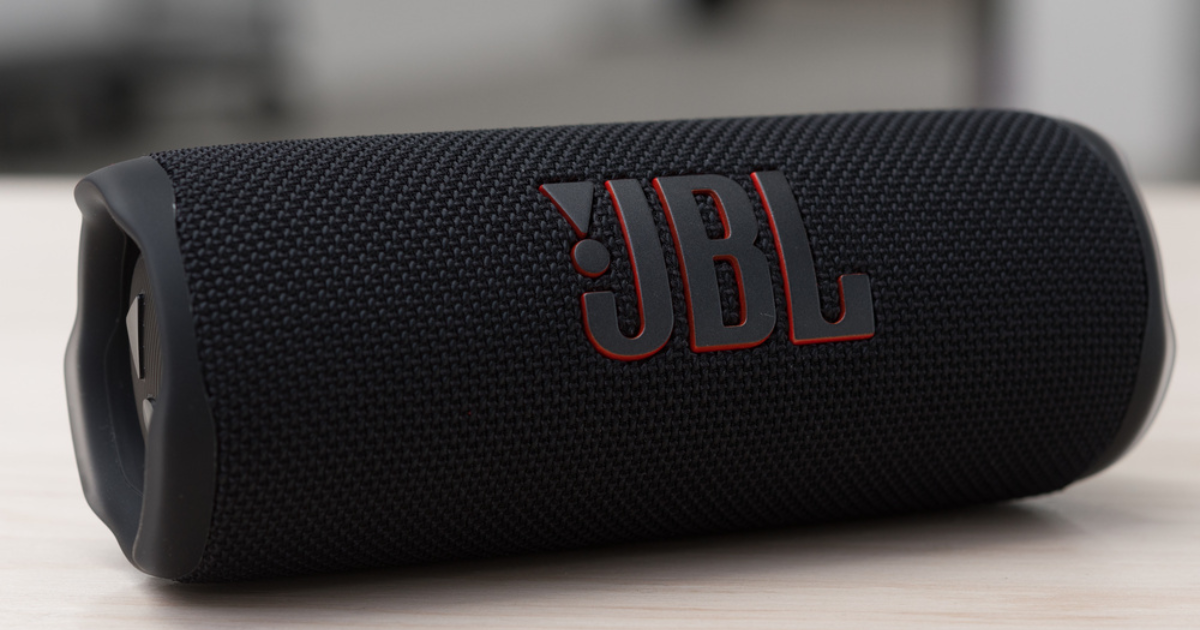 The JBL Flip 6 features Bluetooth 5.1 technology, providing a stable and seamless wireless connection to your devices. It has a range of approximately 30 feet, allowing you to move around without losing the connection. The speaker also supports multi-device pairing, making it easy to switch between different audio sources.
Waterproof and Durability
One of the standout features of the JBL Flip 6 is its waterproof design. It has an IPX7 rating, which means it can be submerged in water up to 1 meter deep for 30 minutes without any damage. This makes it ideal for poolside parties, beach outings, or even in the shower. The speaker is also resistant to dust, making it suitable for outdoor adventures.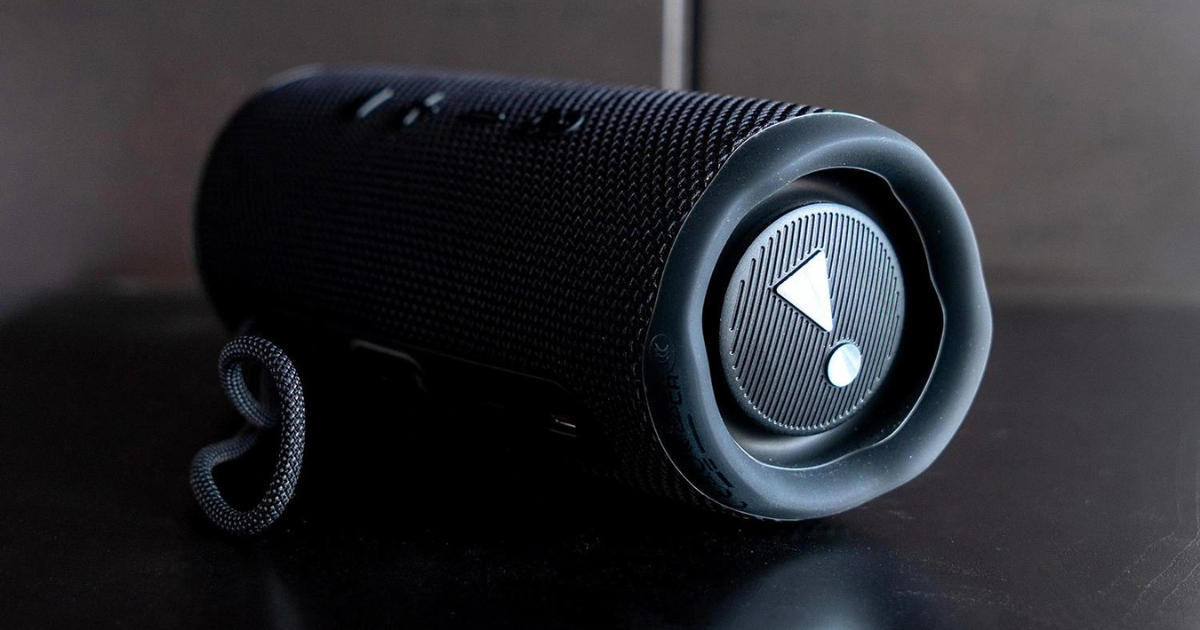 The JBL Flip 6 is designed with portability in mind. It weighs just under a pound and has a compact size that fits easily into a bag or backpack. The built-in carabiner allows you to attach the speaker to your backpack or belt loop, providing convenience and easy access to your music wherever you go.
Comparison with Previous Models
Compared to its predecessor, the JBL Flip 6 offers several notable upgrades. It has a longer battery life, improved sound quality, and enhanced durability with its waterproof and dustproof design. The Flip 6 also features Bluetooth 5.1, which provides a more stable and efficient connection. These improvements make it a worthy successor to the popular Flip series.
Pros:
Impressive sound quality with deep bass
Waterproof and dustproof design
Long battery life
Compact and portable
Bluetooth 5.1 for seamless connectivity
Cons:
No built-in voice assistant
Lack of USB-C charging port (Comes with the required charger however)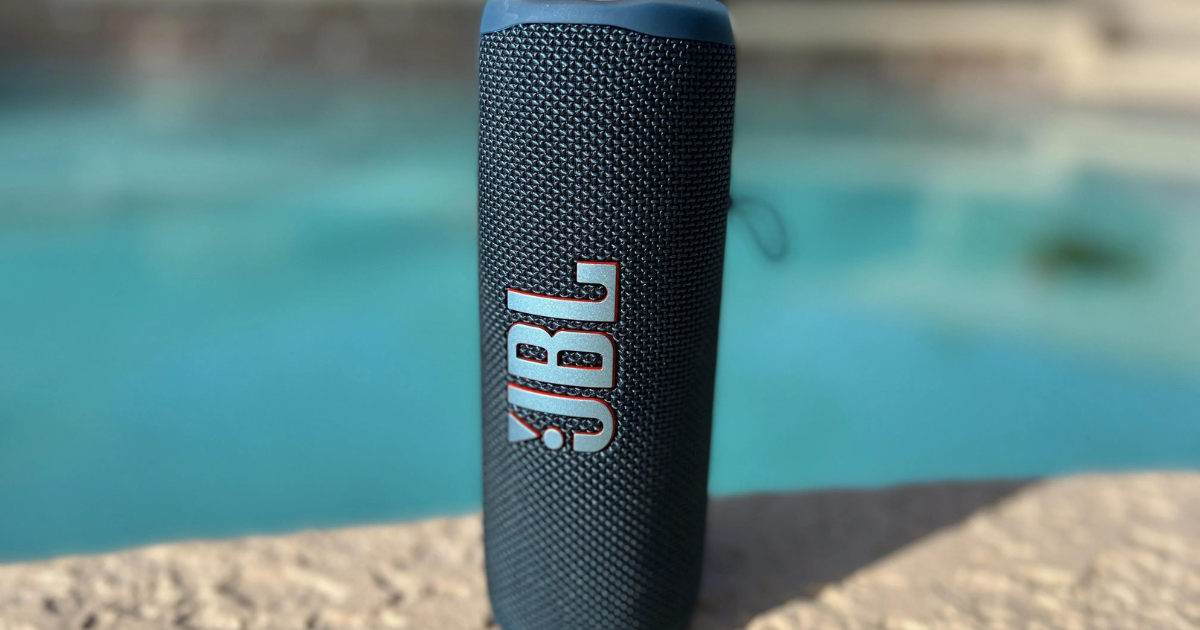 The JBL Flip 6 is a fantastic portable Bluetooth speaker that delivers impressive sound performance, durability, and portability. Whether you're enjoying music at home, by the pool, or on the go, the Flip 6 ensures a memorable listening experience. With its sleek design, long battery life, and waterproof construction, it offers excellent value for music enthusiasts and outdoor adventurers alike.
More Reviews: Home
Frequently Asked Questions (FAQs)
Is the JBL Flip 6 compatible with voice assistants like Siri or Google Assistant? No, the Flip 6 does not have built-in voice assistant support.

Can I pair multiple JBL Flip 6 speakers for stereo sound? No, the Flip 6 does not support stereo pairing with multiple units.

Does the JBL Flip 6 come with a carrying case? No, a carrying case is not included with the Flip 6. However, you can purchase a compatible case separately.

Can I use the JBL Flip 6 to answer phone calls? Yes, the Flip 6 has a built-in microphone that allows you to answer calls hands-free.

Can I connect the JBL Flip 6 to non-Bluetooth devices? Yes, the Flip 6 has a 3.5mm auxiliary input, allowing you to connect it to devices that don't have Bluetooth capabilities.
(Visited 24 times, 1 visits today)