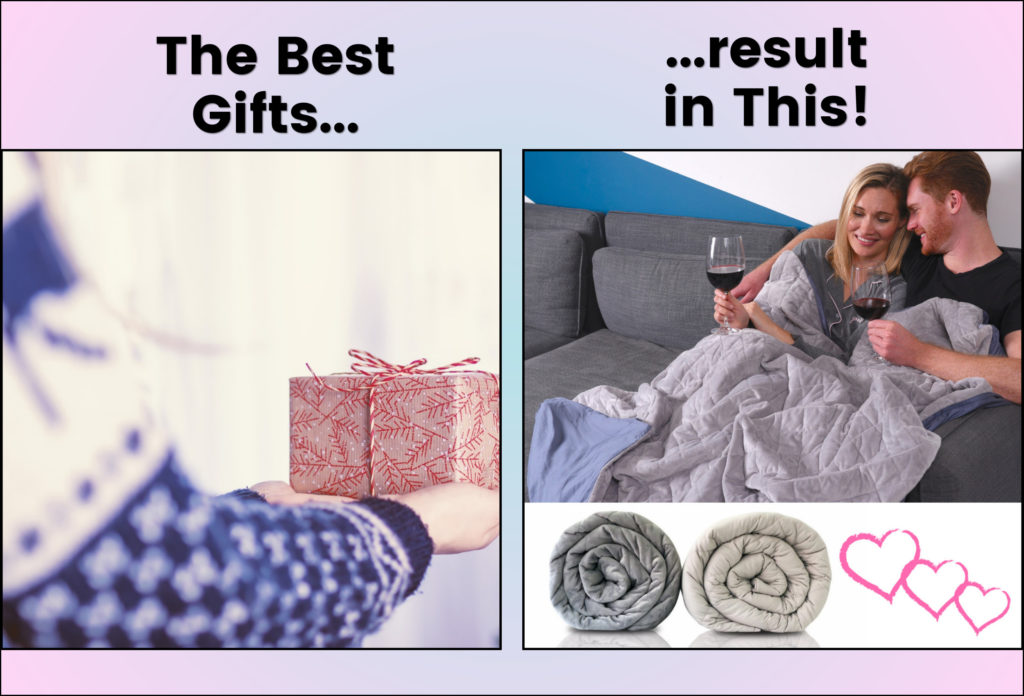 Chocolate…fattening.
Stuffed Animal…sits in the closet.
Flowers…dead in a few days.
Dinner Reservations…indigestion.
Jewelry…don't get me started.
BORING, CLICHE, UNORIGINAL. Is this the true representation of your love? Is this the best you can do?
Please don't waste your money on forgettable "stuff" for Valentine's Day.
"Thoughtfulness" is More Romantic
Someone once said, "thoughtful gifts are a true sign of intelligence".
So what is considered a "Thoughtful Gift"?
Gifts that last forever are better than gifts that die. Flowers and food items are long gone by the time Easter rolls around. Say "No" to those.
Expensive gifts often fall into the "materialistic" category. "Materialistic" gifts can be a waste of money and disrupt the spirit of a "Love Themed" occasion. Credit Card is off limits to those.
So be thoughtful. Consider the theme of the holiday. It's Valentine's Day. This day revolves around Love…Hugs…Kisses…
Let that lead you.
The Most Thoughtful Gift…
*promotes a lot of physical contact with your loved one
*can be used by everyone in the family for many years
*is healthy for you
*is inexpensive
The Most Thoughtful Gift…is a Koala Weighted Blanket!
And It's Good for Your Health!
Whether you're snuggling in bed or huddled together on the couch watching a scary Netflix movie, a Koala Blanket will continue to transmit Love, Hugs and Kisses well beyond Valentine's Day.
But what really puts the Koala Blanket on pedestal is how its use has many health benefits!
Being enveloped by the "unusual weight" of a Koala Blanket is surprisingly pleasurable (especially huddled with a loved one). But this heightened sense of relaxation and comfort goes much deeper. A concept called Deep Pressure Stimulation has many therapeutic benefits.
This article explains how a Weighted Blanket can reduce stress, lower anxiety, manage depression.
Koala Blanket is the Perfect Valentine's Day Gift
The surge of emotion that accompanies a passionate embrace can be attributed to some interesting biochemical reactions.
But there's no time for science on Valentine's Day. Remember, this day is all about Love, Hugs, Kisses…
Imagine spicing up your v-Day encounter with the addition of a Koala Blanket!
Cue the romantic music.
Can you picture it?
And that's why a Koala Blanket is the Perfect Valentine's Day gift.
(Valentine's Day Promotion! Use the Voucher "NEW20" for £20 savings!)