Army of Weighted Blanket Users
Join our Army of Well Rested "Deep Sleepers" 
Thousands of Weighted Blanket users are marching on with boundless energy! This is what they have to say!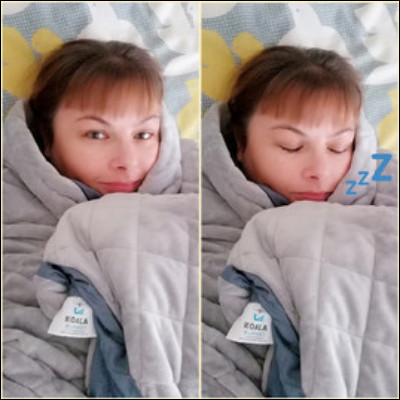 I'm absolutely in love with my Koala blanket!!
I am finally sleeping through the night after years of Insomnia. If I do wake, I'm back to the land of nod within minutes. In the mornings I feel rested and relaxed. I also use my blanket on the sofa in the evening whilst I do my Deep Breathing exercises for my anxiety and it has helped immensely.
As a hot person, I was worried about the blanket being too warm for me, but the Bamboo fabric side is wonderfully cool. I'm very impressed by the quality too. The design, stitching and fabrics used are all well thought through. It's silent when you move it and the micro beads can't even be felt. It's amazing value for such a beautifully made item.
I feel like a new person and actually look forward to evenings with my blanket!
Thank you!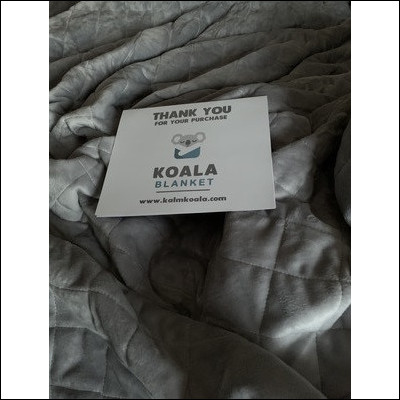 I have bipolar disorder, anxiety issues and insomnia. This blanket has been a life send and a true blessing. And it helps me to relax @ night & fall asleep peacefully.
It used to take a good 2+ plus to fall asleep & I wake up several times each night. Now if I wake at all it's only once or twice. I just cuddle up with my blanket & fall straight back to sleep.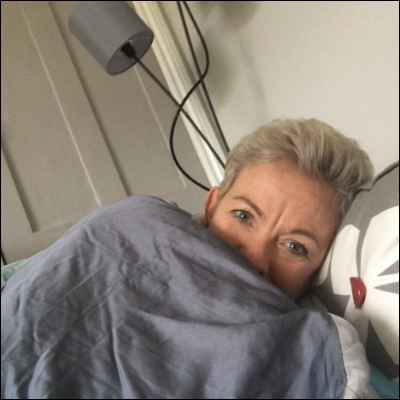 This blanket is fantastic! I used to wake 2 or 3 times a night and struggle to get back to sleep with my brain whirring.
Since getting this on the weekend, I have slept through the night in a deep and restful sleep. I use it instead of my old duvet and love the feeling of security as my blanket enfolds me.
The blanket is well made and stays in place. I honestly don't think I move all night! I know it's fairly expensive but well worth the money!
I thoroughly recommend this for anyone who struggles with their sleep.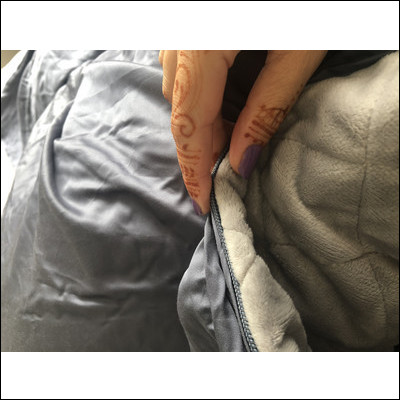 Really good service and staff were so helpful when I was asking loads of questions before buying one.
It is fab! Def recommend it! Quite heavy to move (obviously) but not heavy when on you!
It is certainly helping me! Good quality and beads do not move around. They stay in place!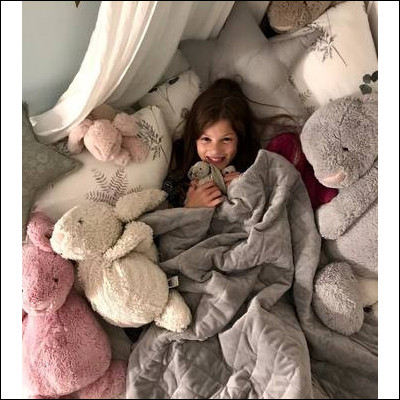 This is my Daughter Alessia snuggled up with her amazing Koala blanket!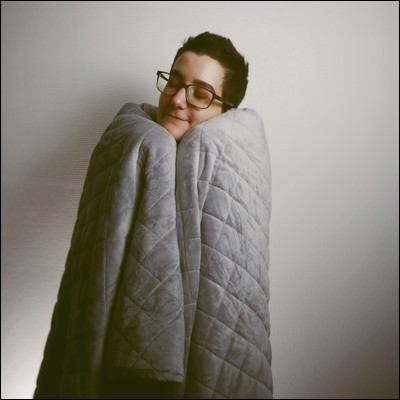 I've never slept this soundly. I just received it yesterday and I already know it will be hard to do without.
As an autistic person I can positively say that this blanket is another tool to sleep better! Having a connective tissues disorder, I feared that it would be too much on my joints (ankles mostly) but it was great, like the blanket was holding me together.
I really recommend to try sleeping with one if you have someone who can lend you one for a few days. It's a big investment, but a necessary one for many of us.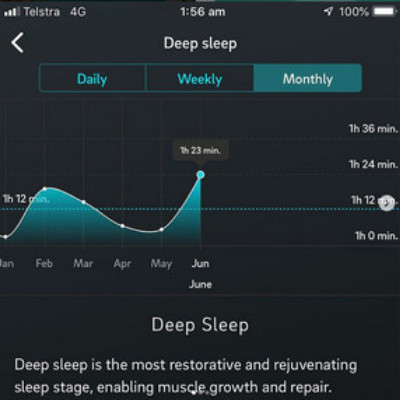 Hi Koala, I just wanted to share with you my sleep tracker, look at the deep sleep uptick from when I started using your blanket.
You qualify for a £17 discount on a Weighted Blanket.