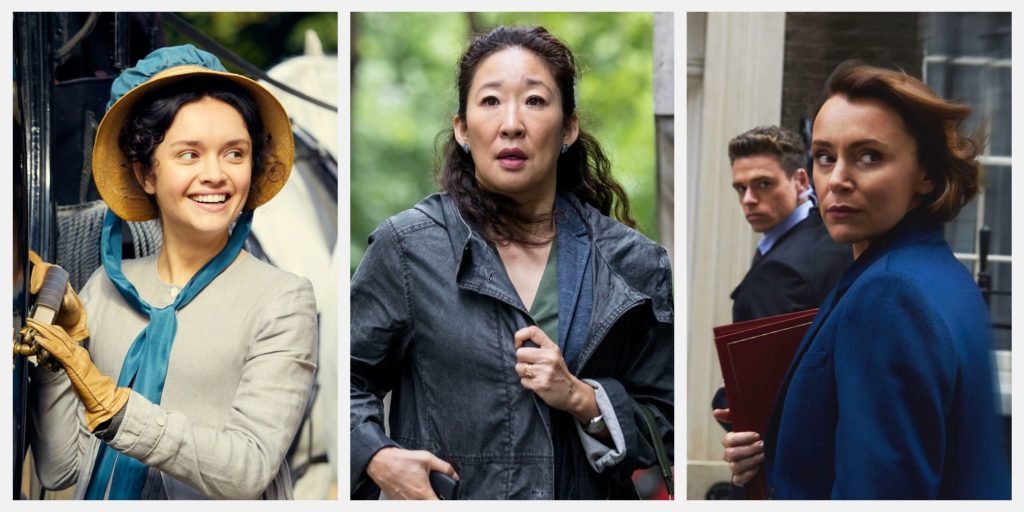 When
looking to unwind
after a chaotic workday, or recovering from the latest all-night study session, what's your go-to comfort remedy? The popular answer to this question has changed in recent years, as new wellness products flood the market- none garnering as much attention and acclaim as the weighted blanket. These blankets have gathered a massive following in the United States, as people discover the numerous benefits of cuddling up with this stress-relieving product. And now, they have made their way across the ocean to bring this next level of comfort to the UK. Many of us are just itching to get home after a long day of work or school, take off those restricting trousers, pop off that bra, throw on some sweats, and settle into the settee for the night- just you, the sofa, maybe your pet or a loved one, and your current favourite series. But something is missing from this picture- something simple yet important that can make your night that much cosier and relaxing-
a good blanket
. We are not just talking about any old blanket, though. For that added level of comfort, grab yourself a weighted blanket, and enjoy your next binge session in complete relaxation.
The Kudd.ly brand
is a UK-based company that creates
high-quality weighted blankets
using BPA free, non-toxic glass beads. These beads are securely and evenly distributed throughout the interior of the blanket to create a warm and comforting feeling in those who use them. Once you discover the relaxing properties of these weighted blankets, you'll see why they have become a necessity to any evening spent in front of the TV watching your favourite and latest hit shows.
Tactile comfort is something that maybe not too many people think about daily, but many benefit from without realizing. From the clothes we wear every day, to the blankets and sheets we sleep on at night – the feel of an item against our skin creates varying responses in our body. When it comes to the Kudd.ly weighted blanket, the super soft shell caresses the user. At the same time, the evenly distributed weight places pressure around the body, instilling a sense of security in the user. If you have had an exceptionally long day at work, this is the feeling you want to come home to. By placing a weighted blanket in your favourite spot in the home, the
ability to de-stress and unwind
is always within arms reach! Next time you click on the screen to watch the newest episode of Love Island, grab
Kudd.ly blanket
and feel the difference.
Envelope yourself in a soft, warm, and comfortable weighted blanket and feel the tension leave your body. Kudd.ly blankets work much like a hug does, as the pressure and
warmth spread throughout the body,
the stress and anxiety seep away. This type of product was initially created to help people with anxiety, depression, sensory disorders, autism, and restless leg syndrome- but in reality- everyone can benefit from the positive effects these blankets offer. One
reviewer
who had never before tried out a weighted blanket raved about Kudd.ly's effects saying, "I've never felt a weighted blanket before and I am so in love with this one. Just wrapping it around me feels amazing. I feel secure and cosy". With a dimension of 48×78", these blankets are a great size to cocoon oneself in, with a hot cuppa in one hand, and the remote in the other. Or share your blanket with another, feel doubly secure, and take your Netflix and chill game to a whole new level.
There is something to be said about the look of a warm blanket hung on the back of the settee that screams at you to dive in, kick your feet up, and relax for a while. Besides the cosy,
inviting feeling emanating from these weighted blankets
– they go with an array of decorative vibes and interior styles to match any living room. No need to put this blanket away between uses as it looks as high-quality as it feels.
Kudd.ly blankets
bring a splash of colour-
available in grey or blue-
and sophisticated look and feel to your living space, draped on the back of your settee in or in your favourite recliner, ready and waiting for you.
Kudd.ly blankets
offer the user an array of positive effects- on both the body and mind- and costs the same as a regular, high-quality blanket. For the same price, afford yourself a little more comfort, relaxation, and durability than what a non-weighted blanket provides. Next time you are looking to cuddle up on the sofa with your favourite takeaway, throw on Channel 4, and enjoy a night of awkward yet enticing reality tv shows, why not add a Kudd.ly weighted blanket into the mix.
Save an Extra £15 with Voucher: HUGS