Top 5 User-Friendly Website Builders for Small Businesses (USA)
PUBLISHED ON APRIL 8th, 2023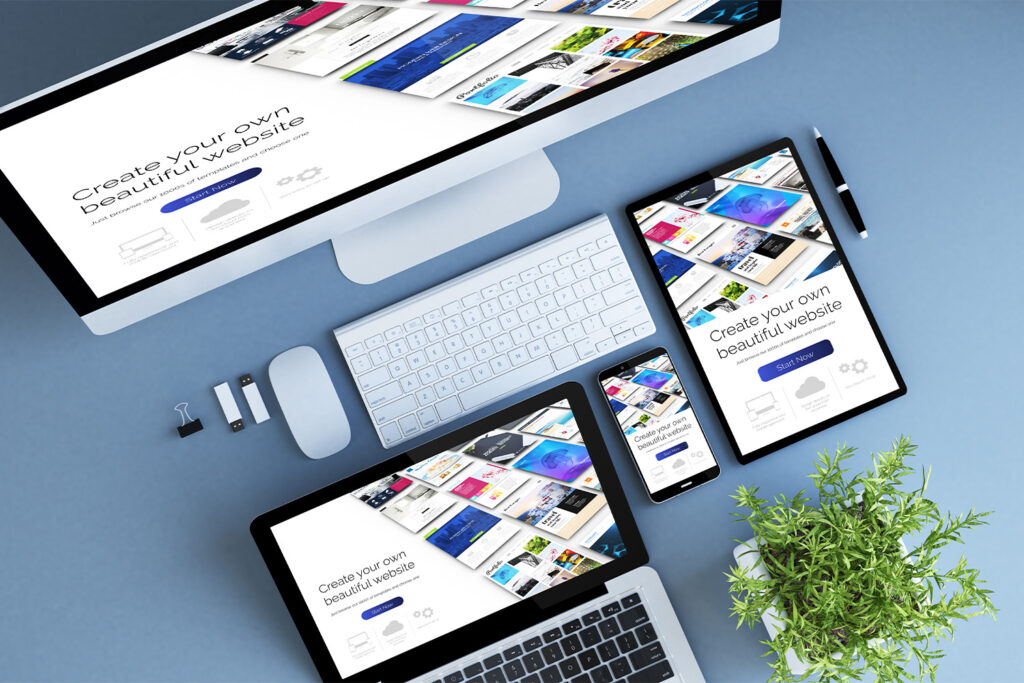 With the advancements in Artificial Intelligence, creating a website and online presence is becoming easier. That being said, most website builders can be time consuming and confusing for individuals who don't have the technical expertise.
With so many options available, we have compiled the top 5 website builders based on our in-house testing team.
Here's our list of the top 5 website builders available (USA):
Brand and approximate time it took us to create a website.
Voolt.com – (Est. 12 minutes)
Site123.com – (Est. 65 minutes)
Wix.com – (Es. 7 hours)
Squarespace.com – (Est. 12 hours)
Web.com.com –(Est. 17 hours)

🏆Our Tester's #1 Choice
#1 Voolt AI Website Builder (12 minutes to create website)
Voolt, a free website builder, offers a user-friendly interface and rapid website creation with the help of Artificial Intelligence.

What all the testers loved about Voolt above the others was its ability to create and manage the entire online presence from building the website, to getting ranked high in Google.


Limited Availability
Check Voolt's website for daily site-building availability

Voolt uses AI to simplify image selection and content writing, reducing website building time significantly. Answer 7 questions, and Voolt generates a website instantly.
Voolt Features:
Fully automated builder: Design, images, and text created with 7 questions
Automated SEO: Optimize your website for Google without manual effort
60-second builder: Generates a full website in under a minute
Responsive design: Great appearance on any device
Easy editing: Quickly update content
24/7 Customer Service: Round-the-clock support
Voolt raised $130 million USD from top US tech investors, reflecting the market's confidence in its game-changing product. Voolt competes strongly with other website builders and has recently been taking their market share.
#2 Site123.com
Site123 is a user-friendly free website builder, offering a traditional website building experience. It's a reliable alternative to Voolt for those seeking more conventional features and who don't want to use Artificial Intelligence to help build their site.
Features:
Drag-and-drop editor: Easy customization with a simple interface
Responsive: Adaptive design for any device
Templates: Diverse, professional designs for branding
E-commerce: Online store module available
Multilingual: Create websites in multiple languages
Customer support: Live chat assistance
While lacking Voolt's AI-powered features, Site123 is a solid choice with its intuitive interface and feature set, catering to users preferring a traditional approach.
#3 Wix.com
Wix.com holds the number 3 spot as a powerful website builder that offers a great deal of customization and flexibility for users who are willing to put in the time and effort to explore its features. While it may require a bit more technical knowledge compared to Voolt and Site123, Wix.com is a solid choice for those looking to create a more tailored and feature-rich website.
Features:
Advanced drag-and-drop editor: Powerful editor allows for precise customization and control over your website's design and layout
Extensive template library: Offers a wide range of professionally designed templates that cater to various industries and styles
App Market: An extensive app market with numerous add-ons and integrations to enhance your website's functionality
Built-in SEO tools: Provides a range of SEO tools and resources to help improve your website's search engine ranking
E-commerce: Offers a robust e-commerce solution for users looking to create an online store
Although Wix.com may have a steeper learning curve compared to Voolt and Site123, its advanced customization options and comprehensive feature set make it a viable option for users seeking more control over their website's design and functionality. However, if you prefer a more streamlined, user-friendly experience, Voolt might be better suited to your needs.

Visit Site

#3 SquareSpace
Squarespace, known for stunning templates and design focus, is ideal for users prioritizing aesthetics and willing to learn the platform.
Features:
High-quality templates: Visually appealing designs for various industries
Responsive design: Adaptive for all devices
Drag-and-drop editor: Provides a user-friendly editor that allows for easy customization of your website's layout and content.
Drag-and-drop editor: User-friendly customization
Built-in SEO tools: Improve search engine ranking
E-commerce: Comprehensive online store solution
Blogging tools: Robust platform with features like post scheduling and multiple authors
While not as intuitive as Voolt, Site123, or Wix.com, Squarespace's design emphasis sets it apart. For a simplified, automated solution or more technical control, consider other options.

Visit Site

#5 Web.com
Web.com is a versatile website builder with traditional features, catering to users seeking simplicity and support.
Features:
Template-based design: Variety of templates for branding and style
Drag-and-drop editor: Easy customization of layout and content
Responsive design: Adaptive for all devices
E-commerce: Online store features
Customer support: Phone, email, and help center assistance
Conclusion:
Voolt is a versatile and efficient website builder that offers a comprehensive suite of features, making it an attractive choice for users who want to create a website quickly and easily. While other platforms like Squarespace excel in design and aesthetics, Voolt stands out for its user-friendly interface and streamlined website creation process. This allows users to focus on what matters most – their content and online presence – without getting bogged down in technical details. If you're seeking a well-rounded website builder that balances functionality with ease of use, Voolt is worth considering.
© Copyright Originol.com 2023, All Rights Reserved.
Privacy Policy | Terms of Use | Contact Us
(Visited 144 times, 1 visits today)